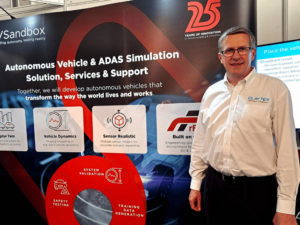 The UK government announced that £18.5 million would be made available to UK businesses to improve the supply chain's capacities for connected and automated mobility in the country.
The awards are a part of the Commercialising Connected and Automated Mobility: Supply Chain competition from the Centre for Connected and Autonomous Vehicles (CCAV). AESIN is excited to be collaborating with partners on one of the 13 funded projects. The chosen projects will close crucial technological gaps, improve security and safety, increase performance and dependability, and produce scalable opportunities on a national and international scale.
The Sim4CAMSens project, which will be headed by Claytex and a consortium of prominent industry partners, has been given a £2 million grant by the Centre for Connected and Autonomous Vehicles (CCAV) as part of the Commercialising CAM Supply Chain Competition.
AESIN, Claytex, rFpro, Syselek, Oxford RF, WMG, National Physical Laboratory, and Compound Semiconductor Applications Catapult are part of a consortium that intends to make it possible to simulate ADS sensors accurately. It will create a framework for sensor evaluation that incorporates modelling, simulation, and actual testing. To enable ADS and sensor developers to speed their development, this project will involve the development of new sensor models, enhanced noise models, new material models, and new test methodologies.