AESIN Tech Talk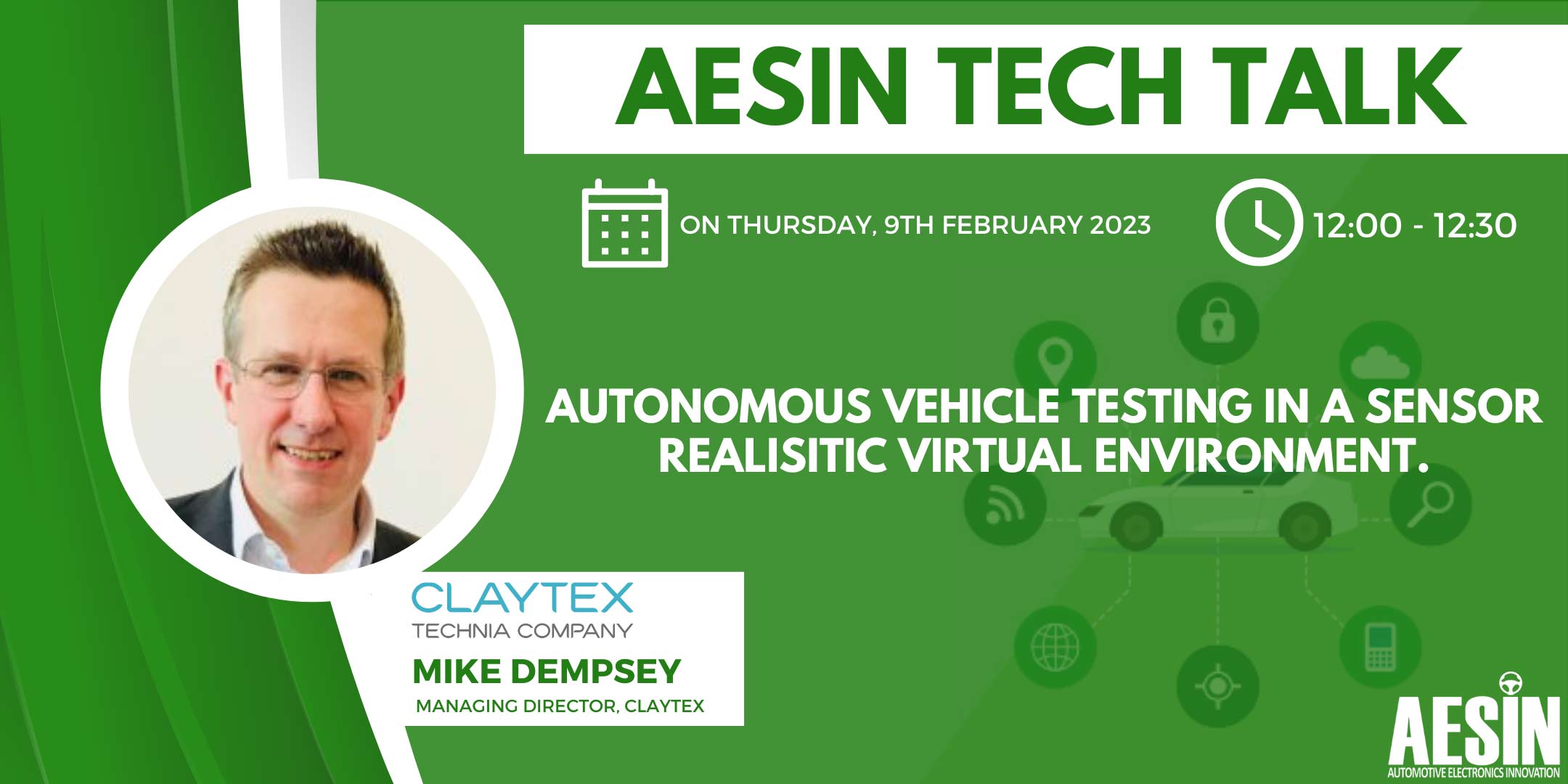 Please join us for the AESIN Tech Talk of 2023.
Our guest speaker is Mike Dempsey, Managing Director, Claytex who will be talking about 'Autonomous Vehicle testing in a sensor realistic virtual environment'.
Mike is a technical expert in modelling and simulation using Modelica and FMI. Mike studied Automotive Engineering at Loughborough University then worked at Ford and Rover on powertrain simulation.
Soon after Mike started Claytex as a consultancy, the company grew into a specialist partner for Dassault Systèmes, a training provider and a simulation tool developer.
Now, Claytex – a TECHNIA Company – works with Formula 1 and NASCAR teams, as well as Automotive OEMs, to deliver models and tools covering many different applications which are helping to create the next generation of transportation and mobility products.
In June 2022, Claytex launched AVSandbox as a comprehensive, advanced simulation solution which is designed to help vehicle manufacturers work toward "safety by design" for autonomous vehicles.